Motor Vehicle Division
Visit the Motor Vehicle Division Website.
The duties of the Motor Vehicle Division (MVD) are to license drivers; register, title, and license vehicles and boats; license auto dealers and title service companies and contract with private partners to provide selected MVD services. MVD is responsible for assuring compliance with the Motor Vehicle Code. MVD comprises two main areas: Central Administration and Field Operations.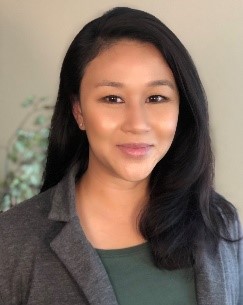 Htet Gonzales
Acting Director
Htet Gonzales has been working with the Motor Vehicle Division for 8 years.  She started her career as a field office manager for the Alamogordo office, then transitioned to Zone C Bureau Chief where she oversaw field offices in southwestern New Mexico. Ms. Gonzales holds bachelor's degrees in Accounting and Management. As deputy director of Field Operations, Ms. Gonzales oversees all 33 state field offices along with the call center and will be working to continue her contributions to improve the overall MVD customer and employee experience.
Division Mailing Address
New Mexico Motor Vehicle Division
Joseph Montoya Building
P.O. Box 1028
1100 South St. Francis Drive
Santa Fe 87504-1028
Bernadette Gonzales
Commercial Vehicles Bureau Chief
Aurora Lopez
Zone A bureau chief
Northwest New Mexico field offices
505-506-6163
Aurora.lopez@state.nm.us
Juliet Casalduc
Zone B bureau chief
Sandra Porras
Zone C Bureau Chief
Ricardo Rodriguez
Zone D bureau chief
Monti Lopez
Zone E bureau chief
James Lopez
Call Center Bureau Chief