Audit and Compliance Division
The Audit and Compliance Division ensures compliance with tax programs under the Tax Administration Act by initiating audits, resolving tax issues, performing collection activities and providing customer service. Most ACD employees are based in the Albuquerque District Office, but the Division also has employees in its Santa Fe, Las Cruces, Roswell and Farmington District Offices.
ACD's primary contact with taxpayers is through the tax Call Center (1-866-285-2996). ACD also provides customer service in-person at the District Offices, processes online applications, and provides taxpayer education workshops. ACD audits and educates taxpayers in over 30 different tax programs. It also reviews and approves various credit and refund requests and administers the managed audit program.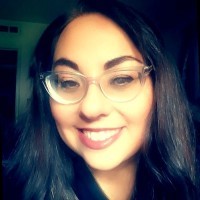 Aysha Mora
Director
(505) 469-2867
Aysha.Mora3@tax.nm.gov
Aysha Mora is an enthusiastic and dedicated leader with over 20 years of experience in business process engineering using data collection, technology and analysis to drive process improvement and elevate organizations by driving the realization of revenue.
Aysha provides strategic direction by planning and carrying out the agency mission, defining objectives, scope, plans and polices. She employs information technology and data analytics to improve efficiency, streamline processes and to develop new audit programs and tax compliance initiatives. She provides financial accountability by managing and overseeing the Division's operating budget of $21M, including managing day-to-day audit operations of over 300 FTE.
Aysha holds a master's in Management of Information Systems and is a 13th generation public servant in New Mexico.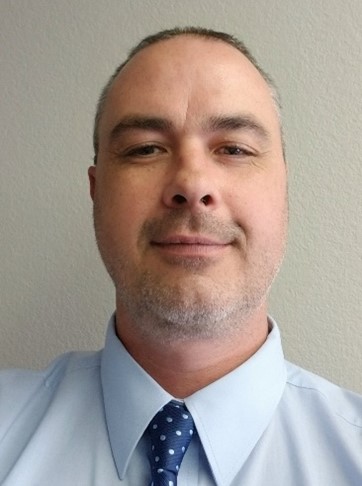 Aaron Brown
Deputy Director
(505) 231-1644
aaron.brown@tax.nm.gov
Aaron has over 20 years of experience in audit, including 12 years in a leadership role, and holds a Bachelor of Business Administration with a major in Accounting from New Mexico Highlands University. 
Aaron is an advocate of projects that utilize technology including LEAN six sigma methods for process improvement.  He has extensive experience implementing new audit projects and processes, including documenting procedures using the COSO framework.  He is familiar with all aspects of audit and he understands the daily challenges that each unit faces, as he has worked in each of these units over the years.   He is a career TRD employee who cares deeply about the success of the organization and our most important asset, TRD employees.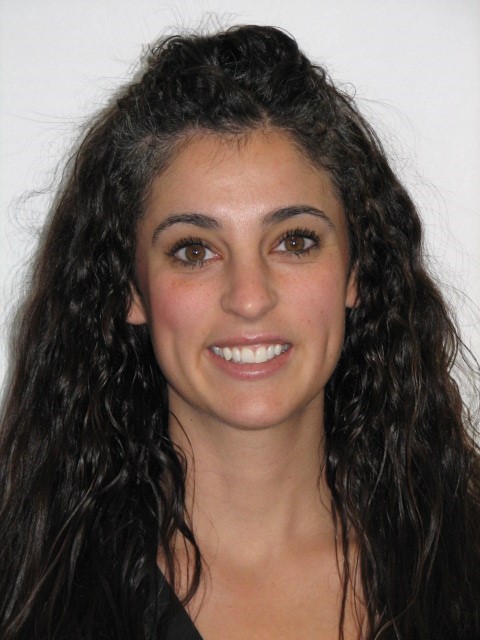 Tiffany Smyth
Deputy Director
(505) 259-4155
Tiffany oversees compliance and collection activities for the Division. She is working on improving efficiency, streamlining processes, improving customer service, and developing new compliance and tax collection initiatives, focusing on the consistent, fair, and equitable treatment of taxpayers.
Tiffany Smyth has over 10 years of experience in state government with 5 years dedicated to Taxation and Revenue Department.  In her prior position as Taxpayer Advocate, Mrs. Smyth focused on resolving complex taxpayer issues and proposing long-term solutions to systemic problems.  She also worked with taxpayers personally and through public communications channels to help promote voluntary compliance with New Mexico's tax laws.  She has a bachelor's degree from the University of New Mexico.
---
Administrative Services
Desiree Triste-Aragon
(505) 372-8319
This unit oversees all administrative positions, creating one point of oversight and communication for administrative and financial functions for the Division.
ACD has 173 positions on the Compliance side of the Division, including six administrative positions and six clerical positions. On the Audit side of the Division, there are 182 positions with four administrative positions and two clerical positions.  Another two positions in the Directors Office assist with financial and administrative functions. 
---
Data Analytics
Shawn Marris
(505) 469-4620
The Data Analytics and Analysis team integrates data analysis to every-day functions and decisions.  It builds models that aid in audit selection and fraud detection, designs datasets for audit, compliance, and tax research purposes, analyzes audit, collections, and economic data, and collaborates with vendors to create and enhance models. The team makes recommendations to improve business procedures and provides statistical analyses and summaries to senior management.
The team is divided into two groups. Group 1 defines IT projects, coordinates with the business side and Information Technology, and tests projects. The group reports on procedures and test results to senior management.
Group 2 uses statistical analysis software to design datasets, analyze data and present statistical summaries, build models for audit selection, and help in the prevention of fraud. The group conducts econometric analyses of tax data, reviews legislation and regulations, and collaborates with vendors in the development of datasets and models for audit and compliance.
---

Call Center Bureau
Bureau Chief Arthur Martinez
(505) 372-8301
The Call Center Bureau provides customer service to taxpayers and other members of the public. It can be reached by calling 1-866-285-2996 and is open Monday – Friday from 8:00 am – 5:00 pm.
The Call Center also contacts taxpayers about delinquent liabilities and non-filed reports. The Call Center is generally the first bureau to contact taxpayers when a liability initially becomes delinquent after 90 days.
Other collection activities include performing outbound calls and using correspondence to resolve debt and other issues. If the bureau cannot reach an agreement with a taxpayer to pay a debt, or if the taxpayer defaults on a payment agreement, they will be referred to the Compliance Bureau for resolution.
---

Compliance Bureau
Bureau Chief Vincent Caputo
(505) 795-4262
The Compliance Bureau uses the agency's data warehouse to store and compare third-party information with Department information to identify taxpayers who must register, who are potential candidates for lien and levy activities, and to verify income and identity for New Mexico Personal Income Tax returns.
The Compliance Bureau tracks all New Mexico bankruptcy cases and ensures that proper claims are filed to recover payment for any debt owed to the state and to monitor taxpayer accounts for compliance with filing and payment requirements.   
The Bureau may file liens and serve wage or bank levies to obtain payments.
The Compliance bureau also is responsible for the federal Treasury Offset Program and State Income Levy Program. The program, based on an agreement with the Internal Revenue Service, allows the Taxation and Revenue Department to receive and offset federal income tax refunds against New Mexico income tax debt. 
---

Oil & Gas and Insurance Premium Tax Compliance Bureau
Sandra Whitten
(505) 469-8294
The Bureau ensures compliance with the severance tax (oil and natural gas tax) programs and Insurance Premium Tax programs by providing taxpayer assistance and taxpayer education to promote voluntary compliance.
If you would like to receive a kit for filing taxes with the Oil and Gas Bureau, please email oilgas.outreach@tax.nm.gov 
---
The Audit and Compliance Division's five district offices provide taxpayer assistance and taxpayer education to promote voluntary compliance. Local revenue agents can resolve delinquent taxpayer accounts.
All district offices provide assistance with tax-related matters, including applying for a New Mexico Business Tax Identification Number (BTIN).  
Computer kiosks are available in each office for taxpayers to file returns electronically, apply for business registration identification numbers, request non-taxable transaction certificates or update personal or business information.
District offices also offer virtual workshops on gross receipts tax and personal income tax on a regular basis to educate the public about filing and payment requirements. Some gross receipts workshops for new businesses are offered in Spanish. Upon special request, we also give workshops and presentations for various other tax programs or for specific organizations.
All district offices are open by appointment only.  Please make an appointment to visit us here: https://wb-nmtaxrevenue.qmatic.cloud/qmaticwebbooking/#/
Albuquerque District Office
Gabriel Anaya, District Manager (505) 795-4127
10500 Copper Ave NE Suite C
Albuquerque, NM 87123

Farmington District Office
Gabriel Anaya, District Manager (505) 795-4127
3501 E. Main Street, Suite N
Farmington, NM 87499
Roswell District Office
Amanda Ware, District Manager (505) 372-8312
400 Pennsylvania Ave., Suite 200
Roswell, NM 88202
Santa Fe District Office
Vacant, District Manager
1200 South St. Francis Drive
Santa Fe, NM 87504\
Las Cruces District Office
Christy-Lee Taylor, District Manager (505) 372-8308
2540 S. El Paseo, Bldg. #2
Las Cruces, NM 88004
Helpful Links:
Workshops
---

Audit Review Bureau
Bureau Chief Ling Jiang
(505) 372-8324
The Audit Technical Support Services Bureau reviews audits to ensure compliance with tax laws and consistency in and among programs. The bureau reviews tax credit claims, including film, investment, high-wage and technology job credits.  The bureau also conducts conferences (known as 10-day conferences) with taxpayers to offer them an additional opportunity to provide pertinent information prior to assessments. Adjustments can be made based on the new information. The bureau produces audit statistics and assists with audit selection using data produced by the data warehouse. 
---

Desk Audit Bureau
Bureau Chief Marcy Coca
(505) 231-9260
The Desk Audit Bureau conducts limited-scope audits such as those based on information in a taxpayer's federal Schedule C and on under-reported income identified through compliance efforts. The bureau also administers the managed audit program. The managed audit program allows taxpayers the opportunity to come into compliance with tax laws without having to pay penalty or interest for 180 days.
Helpful Link:
Managed Audit 
---

Field Audit Bureau
Bureau Chief Dorian Johnson
(505) 372-8320
The Field Audit Bureau conducts audits of taxpayers in person in the largest tax programs: gross receipts, compensating tax, withholding tax, corporate income tax, fiduciary tax and oil and gas withholding tax. 
Auditors conduct in-state and out-of-state audits, ensuring compliance with New Mexico tax laws and educating taxpayers in the process.
---

Miscellaneous Tax Programs Bureau
Bureau Chief Jenelle Gonzales-Wessels
(505) 795-4257
The Miscellaneous Tax Programs Bureau examines the books and records of taxpayers who pay taxes in 14 tax programs. These include gasoline, special fuels, cigarette, other tobacco products, liquor, private railroad car and weight distance taxes. 
It also checks E-911 and Telecommunications Relay Surcharge, International Registration Plan and water conservation fees, and taxes under the International Fuel Tax Agreement. 
The bureau issues assessments to taxpayers when underreporting of taxes appears to be an issue.
---
Oil & Gas and Federal Royalty Bureau
Bureau Chief Gilbert Martinez
(505) 690-1087
The Oil and Gas Bureau audits the severance tax (oil and natural gas tax) programs. In addition, audits are conducted under the federal royalty program through a contract with the federal Mineral Management Services of the U.S. Department of Interior to ensure that the correct amount of federal royalties is paid, a portion of which are paid to New Mexico by MMS.
Kits for filing taxes with the Oil and Gas Bureau are available by calling 505-827-0812.