Deputy Secretary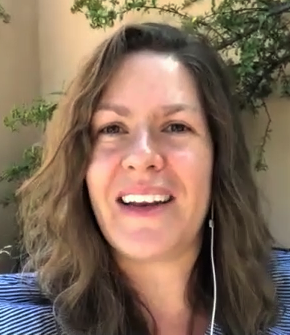 Emily Oster serves as Deputy Cabinet Secretary of the New Mexico Taxation & Revenue Department. Emily is a Certified Public Accountant, Chartered Global Management Accountant, and Certified Chief Procurement Officer, and has worked with the State of New Mexico for about 9 years.
Prior to joining the Taxation and Revenue Department, Emily served as Chief Financial Officer for the Law Offices of the Public Defender.  She also has served as CFO and Director of Compliance & Quality Control at the Office of the State Auditor, and CAFR Accountant with the Department of Finance & Administration's Financial Control Division, where she was instrumental in achieving the ability to reconcile SHARE to the state's fiscal agent bank.
Prior to her state government service, Emily worked in public accounting as a bookkeeper and staff accountant for two New Mexico CPA firms. While in public accounting, Emily had the opportunity to assist small to mid-sized businesses and non-profit organizations with a variety of different types of tax compliance and reporting, including CRS-1 filing, payroll tax, personal property tax, and income tax.
Emily holds a Bachelor's Degree from Arizona State University and a Master's Degree in Accountancy from the University of New Mexico. 
Message from the deputy secretary
As Deputy Secretary of Taxation and Revenue for the State of New Mexico, it is my honor and my pleasure to support Governor Michelle Lujan Grisham and Secretary Stephanie Schardin Clarke's commitment to ensuring that the Department fairly, consistently and accurately enforces the state's tax code and motor vehicle laws. In the role of Deputy Secretary, I focus on the Department's internal operations, with a goal of establishing a culture that facilitates fair, consistent, professional tax and motor vehicle administration.  I am committed to ensuring that the Department maintains security and confidentiality measures necessary to safeguard taxpayer and motor vehicle customer information.
As a former tax practitioner and customer of the Department, I understand the need to provide excellent customer service to the Department's broad stakeholder base. I value integrity, ethics, respect and collaboration and I strive to demonstrate these values every day as a leader within our organization. I believe that responsive and effective communication, both within the Department and with external stakeholders, is essential to our mutual success. I am committed to maintaining an open mind and a willingness to listen. I welcome feedback and I want to hear what you think. Please contact me at emily.oster@state.nm.us to start the conversation. I look forward to hearing from you!